Mahima Elanza Apartment Flats in Patrakar Colony Mansarovar Jaipur
Ready to Move Apartment/ Flats in Mahima Elanza Patrakar Colony Dholai Jaipur, Resale 2 Bhk & 3 Bhk Apartments / Flat for Sale in Mansarovar Extension Jaipur.
Resale Flats in Mahima Elanza Mansarovar Jaipur
Resale Flat for Sale Mahima Elanza Patrakar Colony Jaipur
3 Bhk Apartment/Flats – 2062 SQ. Ft. in

#MahimaElanza

2 Bhk Apartment/Flats – 1500 SQ. Ft. in

Kotecha Royal Tatvam
#MahimaElanza, the first ever 5 star rated luxury residential project, boasts a straight line architecture and staggering building concept. Located at a strategic location of Patrakar colony near Mansarovar, the property is surrounded by a neighborhood with a class. Spread across 5 acres, Elanza houses around 300 ultra-luxurious 2 and 3 BHK units.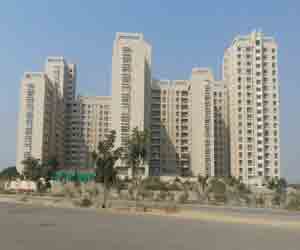 A fascinating feature 14 floors above the ground, is the sky walk that gives a unique appearance to the residential structure. Feel the excitement of being elevated and reaching up to the skies, like never before. And what adds more life to it, is the barbecue and snacks bar at the same floor with private movie screening. At Mahima, we believe in the importance of basic safety can never be underestimated. Trained security personnel guard the premises and CCTV security cameras are placed at entrances.
Kotecha Royal Tatvam 2 & 3 Bhk Apartments/Flat for Sale in Dholai Mansarovar Extension Jaipur, More Information…
Amenities
Private Terrace, Skating Ring, Sky Lounge
Party Lawn, Club Lounge with Billiards & Cards Table
Sculpture, Bar-Be-Cue, Aroma Garden
Stepping Pads on Pebble Bed, Timber Board Walk
Tensile Structure, Mini Theater.
RERA No. : RAJ/P/2017/029
More Information – Contact us
Call & Whatsapp – 094140 22013
Send Query –