Jda Approved Group housing 4000 sq yds land for sale Jaisinghpura
Jda Approved Group Housing Plot Jaipur
Jda Approved Group Housing Land for sale in Jaisinghpura Ajmer Road, 4000/- sq yds Plot housing Land for sale on 100Ft – 80Ft Corner Road Plots and only 500 meter away from Ring Road Project in Jaipur
Land Jda Approved Group Housing Plot Jaipur
Group Housing Plot is near MAHIMA GROUP Residential Project "DESIRE APARTMENT" at Jaisinghpura Ajmer Road Jaipur, Investment is 100% safe as land is Approved By Jaipur JDA. SOLD OUT!
Also Deals in – Residential and Commercial Mixed Use Plots on Ring Road Jaipur, Jda Approved Plots 12.5 Sq mtr to 1250 Sq mtr Plots for Sale on Ring Road Ajmer Road to Tonk Road Jaipur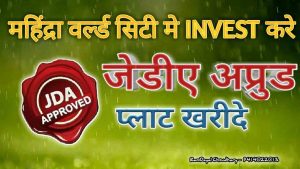 Invest SEZ Jda Approved Plots in Jaipur
Investment Jda Approved Plots in Mahindra World City Sez Ajmer Road Jaipur, Residential and Commercial Jda Plots 50 Sq mtr to 1250 Sq mtr Plots for Sale on Ajmer Road National Highway 8 Jaipur
Best Investment Low Budget and Bank Loanable Jda Approved Plots Fully Developed Township Gokul Enclave Near SEZ 250 Ft Road Jaipur
Plots Size 100 Sq yds to 200 Sq yds Plots for Sale @ Only 7,750/- Sq yds with Jda Patta and 80% Bank Loan Facilities with Sewerage Line, Water Tank, Electricity, Developed Park & Gated Entry.
Jda Scheme Residential Plots in Sankalp Nagar Yojana at Sanjharia Ajmer Road Jaipur, Jda Approved Plots 45 Sq mtr, 90 sq mtr, 166 Sq mtr & 252 Sq mtr Plots for Sale Near Vatika Infotech City Theekariya Ajmer Road Jaipur
Send Query –