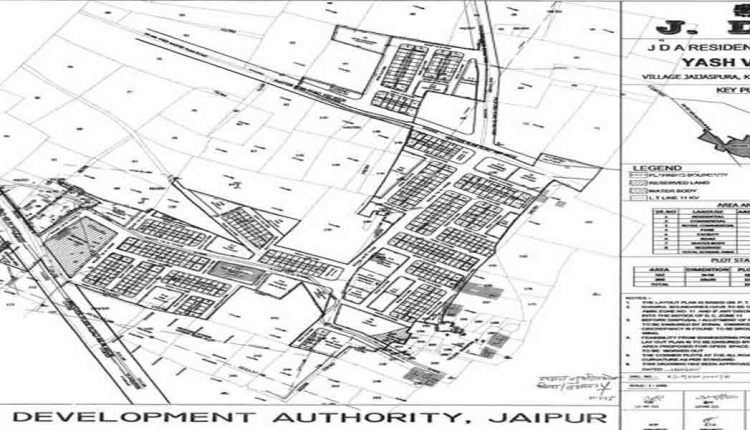 Yash Vihar JDA Scheme Plots in Jaijaspura Near Sez Ajmer Road Jaipur
Jda Yash Vihar in Jaijaspura Ajmer Road Jda Scheme near Mahindra world City Sez Jaipur, JDA Approved / Allotted Residential Plot for Sale & Purchase in Jaijaspura, Kalwara Ajmer Road Jaipur.
Yash Vihar Jda Scheme in Jaijashpura Ajmer Road Jaipur
Jda Approved Plots in Ajmer Road Jaipur
Yash Vihar Jda Scheme Jai jaspura Residential Plot for Sale near Mahindra World city Sez 250 ft rd, Most Prime Location Near by SEZ mahindra world City, Jda Approved Plots for Sale in Mahindra Sez Ajmer Road NH-8 Jaipur.
Gokul Nikunj Jda Approved Plots Township in Kalwara Near Mahindra World City Sez 250 Ft Road Ajmer Road Jaipur, more info…
New Jda Housing Scheme in Jaipur –
The most developed plan with very high connectivity Near Ajmer Road Nh-8, Only 35 km away from jaipur Railway Station, 6 Km away from sez mahindra world city, Only 5 km away form sez 250 ft road & 10 km away from Ajmer Road NH-8 Jaipur.
Scheme Detail:
Yash Vihar Plot Size : 162 sq mtr ( 9X18M ), 252 sq mtr ( 12X21M )

Road Type : 30 ft wide, 40 ft wide, 60 ft wide & 100 ft wide Road

Facing : East, West, North, South & Park Facing Plots for Sale on Ajmer Road NH8 Jaipur.
More Information – Contact us
Call & Whatsapp – 9414022013
Send Query –