JDA approved plot: Plot in Jaipur for Sale
JDA approved plot in Jaipur: For the last several years, demand for property in large metro cities has increased considerably, due to which the prices there were high. Whereas cities like Jaipur have not been able to achieve faster than these. Now due to the efforts of the government, the property boom will also return to Jaipur in the coming years.
JDA approved plot in Jaipur
Real estate in Pink City is in the pink of health. According to PropTiger DataLabs, most areas in Jaipur, especially in the suburbs, have seen price appreciation over the past year. This is of greater importance in light of the fact that large cities in India have seen a slight rise or downtrend in property prices. Jaipur property market, meanwhile, has been mostly enjoyable, according to data analysis, Jaipur real estate projects in the suburbs like Sodala, Shyam Nagar, Vidyadhar Nagar, Adarsh ​​Nagar, and Jhotwara have appreciated the highest price, while Sodala has the most on the list. Is up.
Premium Locations JDA Approved Plot in Jaipur –
Please check the below links for premium JDA Approved Plot in Jaipur City. If your budget is high or good, you can look for JDA Approved Plots in Jaipur in the following-mentioned localities.
Contact us
If you have any query regarding JDA Approved Plots in Jaipur, then please contact us anytime by using the below form.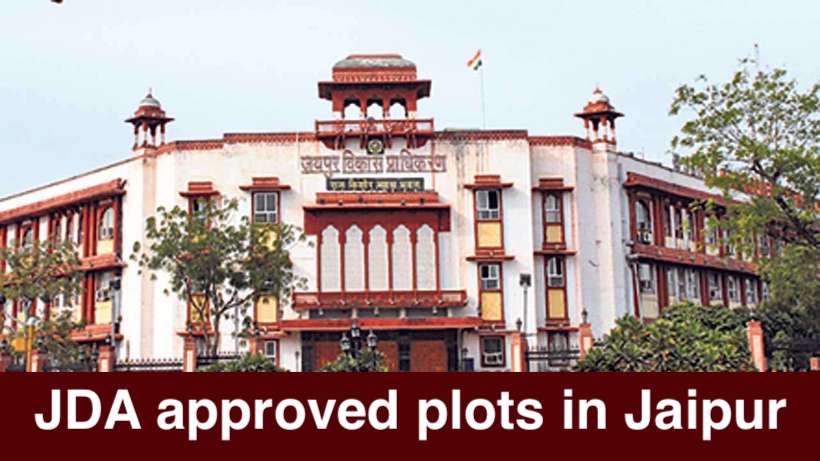 Difference between 90B approved and JDA approved
if a property is 90B approved, it will have issues related to availability of basic facilities i.e Normally Basic Facilities is not available on that type of schemes. However, one can apply for a loan on he property. While a JDA approved property is equipped with all facilities and serves an ideal choice for homebuyers.
If a customer can buy JDA approved plot in Jaipur, Then he will get numerous benefits in return. First of all, it will ensure that his plot will be connected to all public utility services, such as water supply, electricity, and drainage system.
The average property price per square foot in Sodala was Rs 4,567 in June last year and peaked at Rs 5,400 in December. By May this year, prices have risen to Rs 6,733 per square foot. Year-on-year (YOE) price rise in the region was 47 per cent. Similarly, high value has been appreciated in areas like Shyam Nagar (20 percent), Vidyadhar Nagar (13 percent), Adarsh ​​Nagar (11 percent) and Jotwara (eight percent). Jaipur real estate micro markets like Jagatpura, Vaishali Nagar, Patraar Colony, etc. are registering huge real estate activity. Can the trend enter the trend and rise in the Jaipur property market?
The Rajasthan Industrial Corporation set up an Information Technology (IT) Park in Sitapur, with several information technology companies planning to establish their base in Jaipur. The government has taken up major infrastructure projects such as Jaipur Metro, Ring Road Development and expansion of the National Highway-11 corridor, enhancing the city's infrastructure.
Property in Jaipur is still cheaper as compare to big cities
Ashiana is still cheaper in Jaipur than the big cities of the country. 22% in Delhi, 3.26 percent increase in Jaipur prices
The capital city of Jaipur still has the lowest house price as compared to the big cities of the country. The price of property in the capital Jaipur has increased the lowest compared to the nine big cities of the country like New Delhi, Bangalore, Chennai. This fact has been revealed in the Housing Price Index released by the Reserve Bank of 10 big cities.
According to the index, however, the realty sector has shown signs of improvement in the last one year and the housing price index for the 10 big cities of the country has increased by 13.73 percent. According to the data released, during July to September this year, the average housing price index of 10 big cities of the country rose by 13.73 percent to 219.5. The index stood at 193 during July-September 2014.
Reduced prices in Kochi: Kochi in Kerala remained the only city where the housing price index declined. It was down 7.17 percent to 171. In the second quarter compared to the first quarter of the current financial year, the maximum increase in the price of houses was recorded in Kanpur by 5.51 percent.
Property Rates is Maximum in Delhi, lowest in Jaipur
The price of houses in the national capital Delhi has increased by 21.9 percent. According to the data, the biggest increase in prices during the reporting period was 21.9 percent in Delhi, where the index rose from 251 to 306. After Delhi, Bengaluru has the highest inflation of houses at 19.13 per cent, Chennai at 12.38 per cent, Lucknow at 10.89 per cent and Mumbai at 10.27 per cent. The prices of houses in Kanpur rose by 8.45 per cent, in Ahmedabad by 7.42 per cent, in Kolkata by 7.07 per cent and in Jaipur by 3.26 per cent.