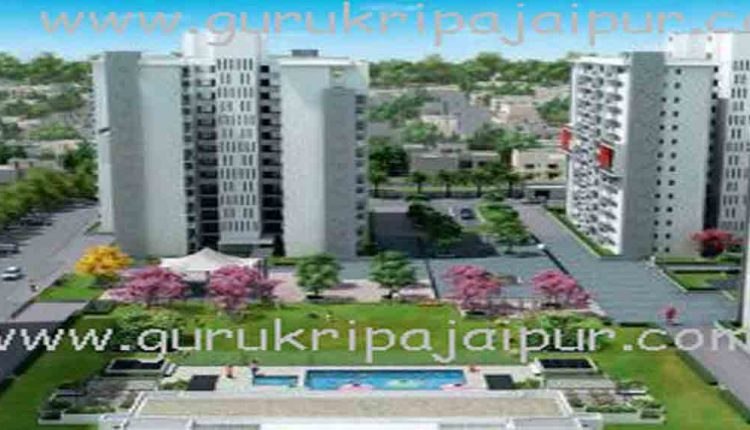 Vatika Jaipur 21 Residential Apartments for Sale in Vatika Infotech City Ajmer Road Jaipur
Vatika Jaipur 21 Apartments at Ajmer Road Jaipur
Vatika Jaipur 21 Residential Ready to Shift Apartments in Jaipur
Vatika Jaipur 21 Spread over 8.5 acres* in Vatika Infotech City is a vision truly befitting the 21 st century. Jaipur 21 – not just a futuristic fantasy, but a reality you will be able to touch, feel and enjoy living in.
Jaipur 21 is a gated community of high-rise apartment blocks designed by Warner Wong, the Singapore-based design house renowned for their fusion of Asian and Western design sensibilities. With its soaring towers, the complex is visually stunning – and you will find a distinct touch of Jaipur in the architecture.
♦ The apartment blocks are spread out over 8.5 acres*, and The innovative site layout further ensures that every window offers a grand view
♦ The club, with swimming pool having separate pool for kids and health club, will be one of the focal points of social activity at Jaipur 21
A Home With a View
Jaipur 21 has 416 beautifully designed apartments spread over 1.0 million sq . ft. of space. The towers haveartistically rendered exteriors that look as striking as the apartments are from within. The emphasis has been on creating an open-air feel and the view from the windows is truly amazing.
The apartments range from 1250 to 3650 sq. ft. in area, and have two to four bedrooms, A number of duplex apartments are available, too. With the natural beauty of its oases, its state-of-the-art architecture and its contemporary international lifestyle, Jaipur 21 offers a rich blend of attractions to its residents.
Send Query-